Top 10 Celebrities Private Jets
Paul Allen – MIG 29 Fighter Jet
Paul Allen, co-founder of the Microsoft has bought his own MIG 29 Fighter Jet worth 13.5$ billion. The MIG 29 has a max speed of 1,518 mph and a range of 1,500km.
The Sultan of Brunei – Boeing 747-430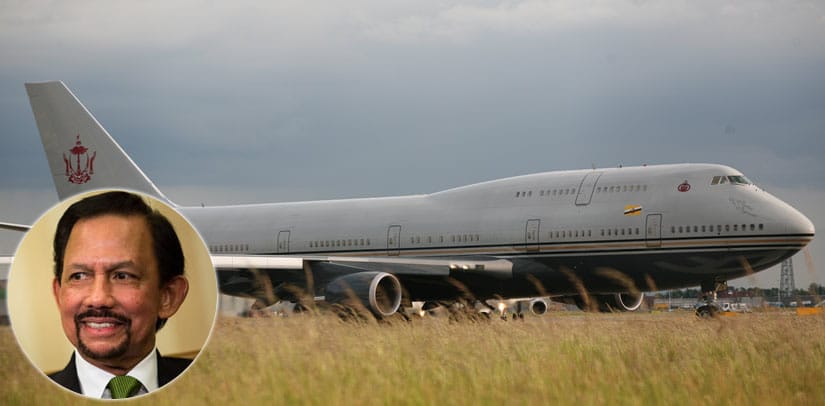 The sultan has a brand new, Boeing 747 for 100$million with fully customized interior, 24 carat gold plating and crystal basins adding an extra 120$ million in additional cost. The plane has a range of 13,450 km and can take up to 416 passengers.
Bill Gates – Bombardier BD-700 Global Express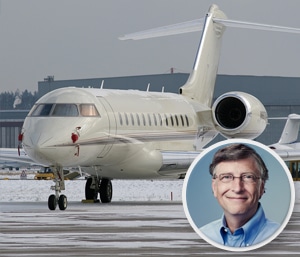 Microsoft tycoon, Bill Gates is an owner of $40 million jet. The BD-700 has a range of 7710 miles and can take 12 passengers.
Jim Carey – Gulfstream V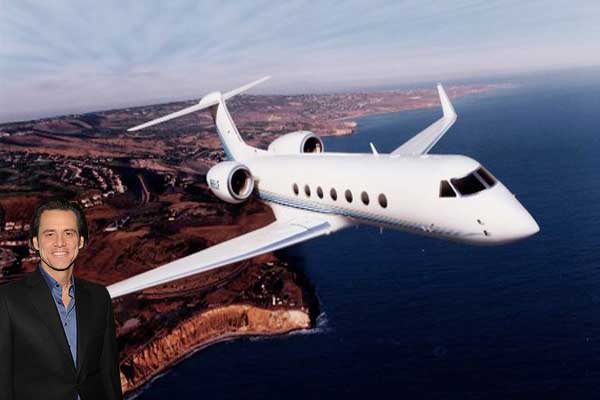 Jim Carey, American famous actor bought a luxurious Gulfstream 5 for $58 million. It has a speed of 966 km/h and can take passengers.
Arnold Schwarzenegger – Gulfstream III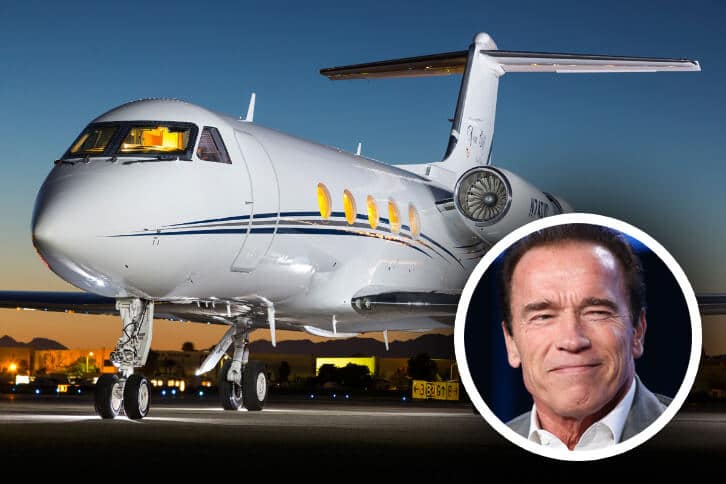 Arnold Schwarzenegger, formerly known as body builder and actor turned into State Governor and decided to get himself a Gulfstream III for $38 million. His private jet has a capacity 3 for 12 passengers and can range of 6,760 km.
John Travolta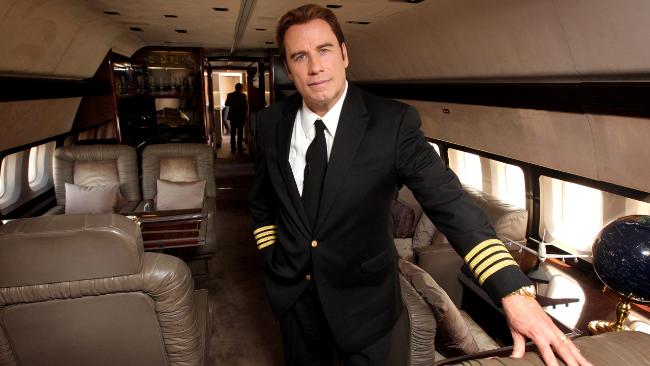 John Travolta is an owner and pilot of a Boeing 707-138 that costs 20$ million. The 707-138 is a plane designed for long distances and can take up to 200 people, although Travolta has modified the interior substantially.
Sergey Brin & Larry Page (Google) – Boeing 767-200
Google owners bought Boeing 767-200 for 25 million. Not only that but also they have splashed out a decent amount of money to be able to use NASA's private runway. The plane can take 180-300 passengers and has a maximum speed of 568 mph.
Lewis Hamilton – Bombardier Challenger 600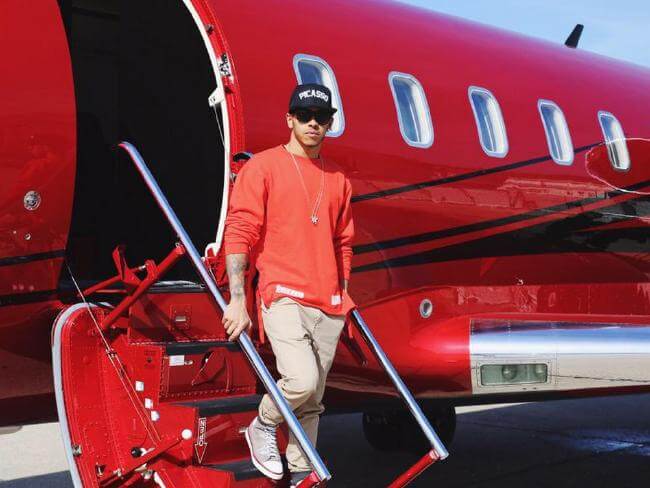 Lewis Hamilton, well know British champion racing driver has a private jet worth $20million. The plane has a range of 5,186 km and maximum speed of 528mph.
Suri Cruise – Gulfstream 4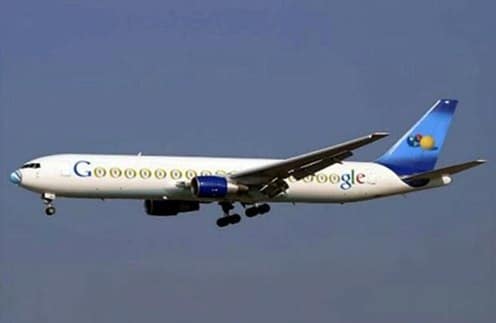 Tom Cruise is also one of the celebrities that has his own private jet that worth's 7$ million. The Gulfstream 4 has a range of 8000 km and a top speed of 608 mph. The plane actually belongs to his daughter, Suri Cruise.
Do you know more famous people that have private planes? Share in comments.
Sharing buttons
Player comments
More things for you to discover:
Popular Games From Other Sites