Things That People Tried To Smuggle On An Airplanes
Items are smuggled every day for organizational or personal purpose. There are so many reasons why people try to get something illegal through airport security,  from animals to drugs and different dangerous toys.
Here are some of the most ridiculous things people tried to smuggle through airport security in unusual places.
Snakes in bras
In Stockholm (Sweden) a woman has tried to smuggle 75 live snakes in her bra. The officers arrested the woman after they noticed how the woman kept scratching her breasts.
A cocaine cast
Spanish police arrested a man arriving at Barcelona's Airport from Chile after determining that the cast on his leg was made of cocaine.  The 66 year old Chilean man had an actual fracture of two bones below the knee.
Tiger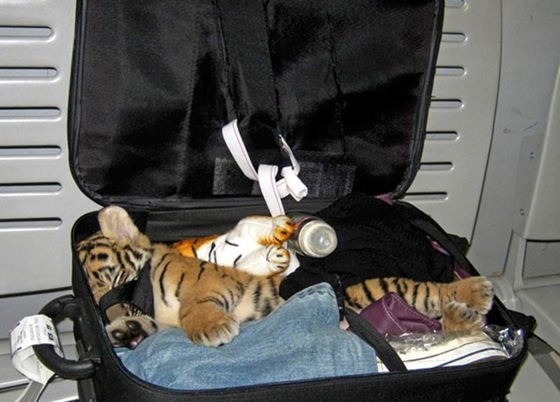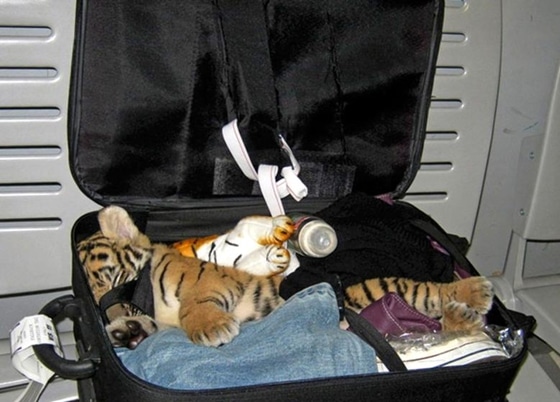 Wildlife smuggling is a dangerous and notorious practice that often results in the animal dying. In 2010 a woman from Thailand tried to smuggle a sedated baby tiger in her luggage.
Birds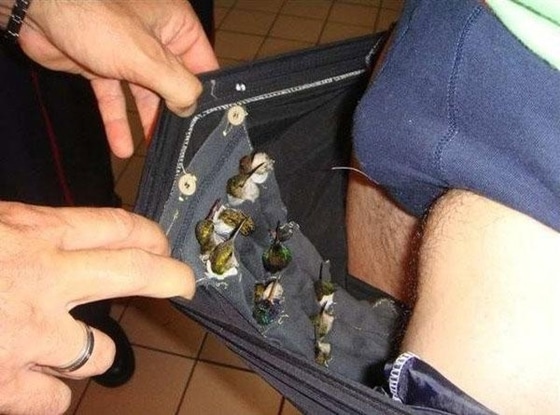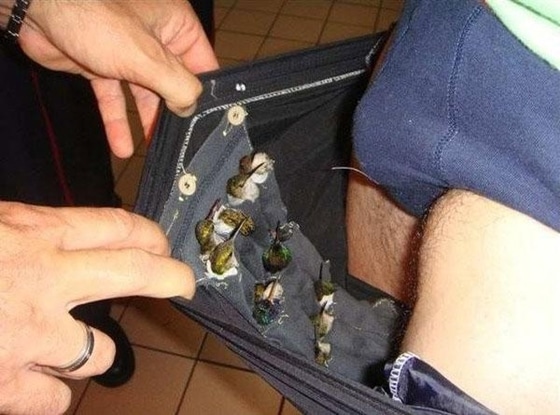 A Dutch traveller was arrested after trying to smuggle live hummingbirds in a special pouch sewn into the inside of his underwear. To prevent birds from escaping, the birds were individually wrapped in cloth and taped.
In 2009 an Australian man flying from Dubai to Melbourne was caught with two pigeons hidden in his pants. Officers have found two live pigeons wrapped in padded envelopes onto the man's legs.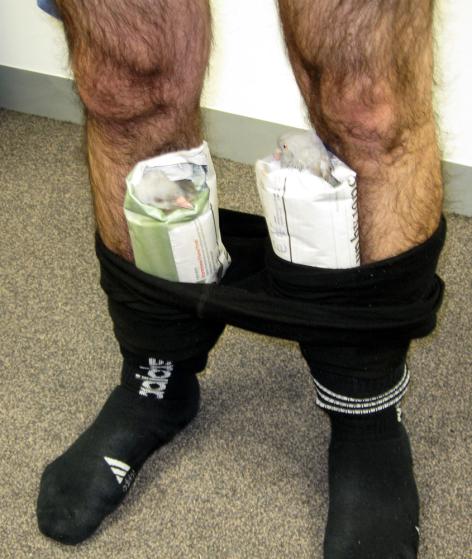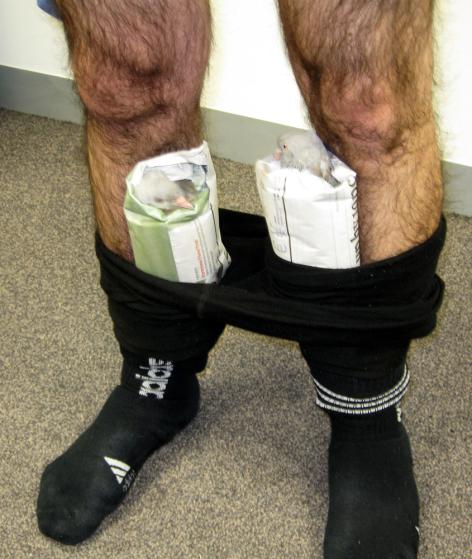 In 2009 at Los Angeles International Airport the man was charged because he had songbirds strapped to his legs.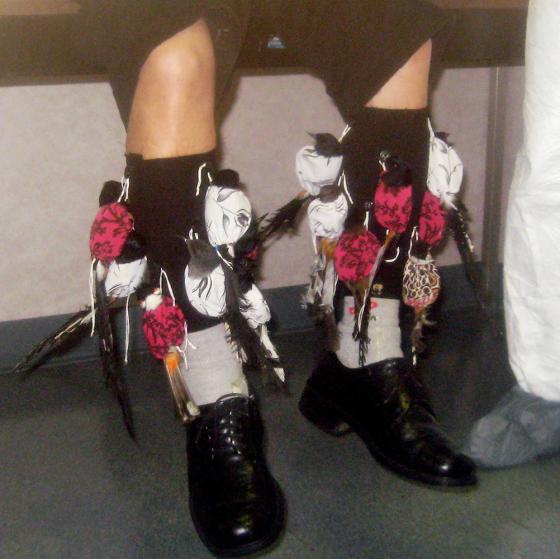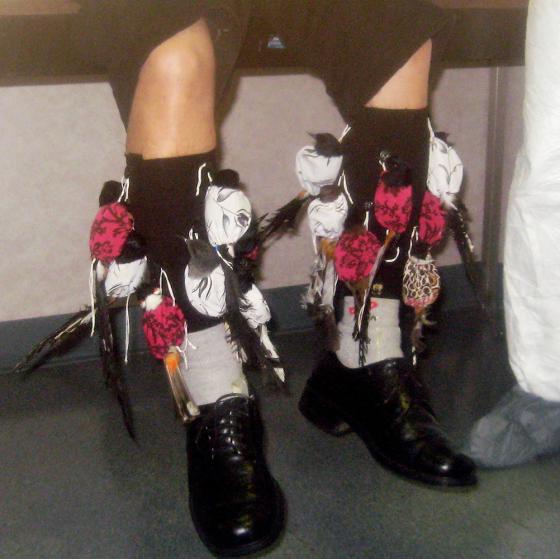 Monkey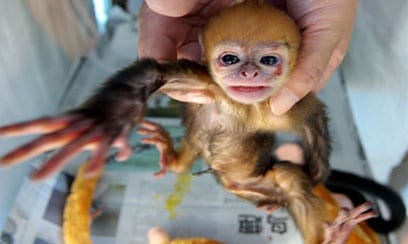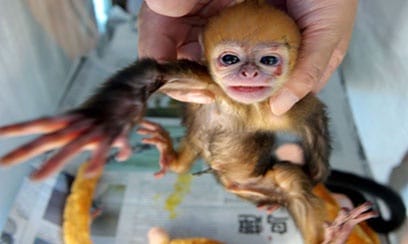 At Delhi airport an Indian man was found with hidden monkey in his underwear.
A man from Peru was trying to smuggle 18 endangered monkeys. He was caught because after the arrival at the airport, he took the monkeys out of the bag and attached them to the inside of his clothes so the X-ray wouldn't hurt them.
A corpse
A woman was arrested because custom officers found out that the 91 year old husband escort in a wheelchair was actually dead man.  The woman was arrested at Manchester airport but not charged.
Human skull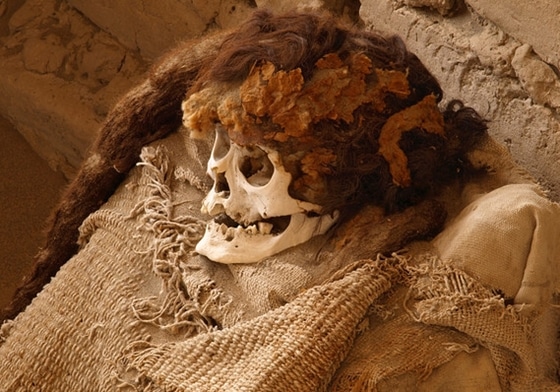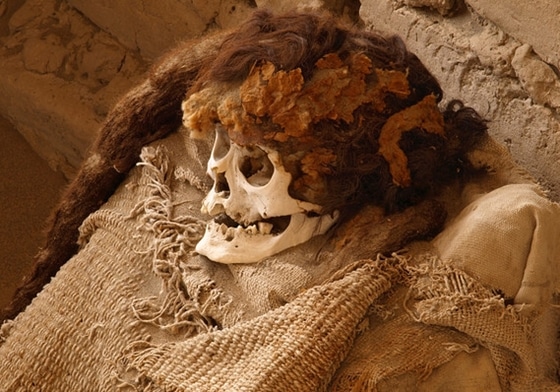 In 2006 a woman tried to bring the human skull with teeth and hair through the airport customs. She was busted since it's not allowed to bring the human remains without a death certificate. She was planning to use the skull that she bought in Haiti for voodoo practice.
Two monks were trying to board a plane in Athens with the skull and bones of a dead nun in their luggage.  They allegedly thought the nun was a saint.
For more bizarre things people tried to smuggle in an airplane read here.
Do you know some unusual things people tried to smuggle? Share in the comments.
Sharing buttons
Player comments
More things for you to discover:
Popular Games From Other Sites