How To Become A Commercial Airline Pilot?
For so many years, people have dreamt about flying. Many have tried, but wasn't until the Wright brothers, that Man was able to take a flight.
If you are plane enthusiast, you've certainly asked yourself, how you can become the next great, airline pilot.
Word of warning
Do not enter this profession unless you are absolutely passionate about aviation and becoming a pilot. The journey to becoming a pilot is a demanding process, that takes a long time and dedication as well as meeting precise requirements.  The only thing that keeps most new pilots going is their love for flying.
The "prestige factor" will wear off quickly and you'll be tired, in the dept with the wasted years of your life left behind. Becoming a pilot is an expensive path that requires a lot of money and sacrifice, but the reward is the love of flying.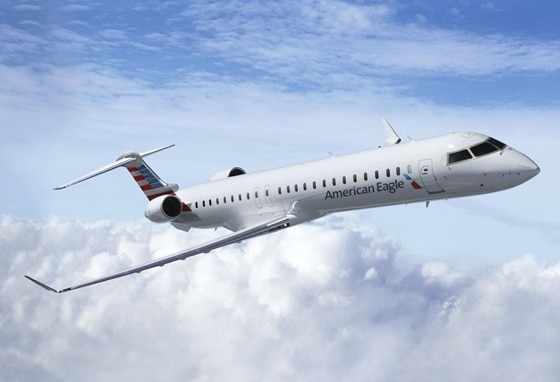 Be prepared because flying doesn't lack challenges on a daily basis, it is a mixture of art, science and magic.
How things really work in flying industry?
Although being a pilot is interesting and stimulating and sometimes can be a rewarding job. Every job has two sides, the good and the bad.
For some lucky individual, pilot careers can be quite lucrative. You can travel a lot with the family for low prices, have schedule flexibility if you are senior pilot and enjoy your passion for flying.
Video interview "Becoming a Pilot" with a corporate pilot.
But not everything is so shiny and idyllic.
Top cons for being a pilot are:
Seniority – In the United States and many other countries, a pilot's quality-of-life variables are determined via seniority bidding (based on date of hire). Seniority is the currency of value in which pilots bid monthly schedule, vacations, and so on.
Schedule – a lot of working hours, missed holidays and birthdays etc.
Starting salary around 30,000/year
Furloughs – temporary layoffs where your employer no longer needs you
These are just some of the bad things, for more inside information read an article  "The Truth About the Profession".
Requirements for getting commercial airplane licence.
College degree
Private Pilot Licence
Medical certificate
Instrument rating
Multi-engine rating
Airline transport pilot certificate
Requirements for becoming a pilot.
1. Bachelor's Degree
While college degree is not required to get started in flying career, to work for any major airlines you must obtain at least bachelor's degree in any field.  It doesn't have to be in aviation, aircraft operations, aeronautical engineering or other related field.
It is very likely that at some point in your career you are going to be furloughed. If you have a degree in accounting, engineering and etc. it's more likely you won't suffer the financial devastation that can follow during first or second furloughed.
2. Private Pilot Licence
Private pilot licence allows you to fly under certain restrictions. You'll be able to fly a single-engine airplane under visual flight rules (visibility at least three miles).
Requirements for Private Pilot Licence are:
3 hours of dual cross-country
1 cross-country over 50 nautical miles
3 hours of dual night training
3 hours of check ride preparation
5 hours of solo flight
About 15 hours of ground school providing (basic aviation knowledge, preparation for the FFA written test)
After you receive your private pilot licence you'll be able to work your way up and get a certificate for flight instructor or flying commercial airlines.
3. Medical Certificate
For getting a commercial pilot licence you must obtain in a Class One Medical certificate. This is a mandatory requirement for all flight crew in order to operate a jet commercially.
For those unlucky, that aren't able to obtain a class one medical, you may still be able to hold a Class Two Medical certificate which allows you to operate light aircraft with private pilot licence.
What to expect during certifications process?
You can expect a medical history review, eyesight test, hearing test, physical examination, ECG (electrocardiogram), lung function test, haemoglobin blood test and urine test.
For more questions and in depth review of medical certification, visit Federal Aviation Administration.
4. Instrument rating
What is an Instrument Rating and why you should have one?
All pilots who are paid to transport passengers or cargo must get a commercial pilot licence with an Instrument Rating issued by the FAA (Federal Aviation Administration).
An Instrument rating is a rating that is added to your Private Pilot Licence, or Commercial Pilot Licence and refers to the qualifications that every pilot must have in order to fly under instrument flight rules.
The test consists of knowledge test as well as practical test know as check-ride.
Instrument rating requires 50 hours of cross country Pilot- In-Command and 40 hours of actual simulated instrument conditions.
If you are planning on obtaining an Instrument Rating certificate read in depth information on Flying Acadamy website.
5. Multi-engine rating
Multi-Engine rating allows a pilot to operate as Pilot-In-Command of an aircraft with more than one engine.
The multi-engine rating is known to be one of the more enjoyable (at the same time the most expensive) training programs during professional pilot training.
The time for obtaining a multi-engine rating depends on student proficiency and schedule. The average cost for getting multi-engine rating is between 3,000 and 4,000$.
6. Airline Transport Pilot Certificate
The airline Transport Pilot certificate is the highest level of aircraft pilot licence. If you want to know more about this go and check "Airline Transport Pilot certificate".
How much will it cost to become a pilot?
This is a crucial question for someone that is considering becoming a pilot. The average cost for the initial pilot licence (The Private Pilot Licence) is 6,000$-10,000$. To become a fully qualified Commercial Pilot the cost of training will increase up to 35,000$ and more.
Once you become a commercial airline pilot annual salary will be around 114,672$.
For more information about  pilot salary watch the video "How Much Do Pilots Make?"
It is vital to gain necessary flying experience to even think about applying for a commercial pilot licence. You'll need 1500 hours of flight time to be hired for regional airlines and 3,000 hours, including 1,500 multi-engine and 1,000 hours as a pilot-in-command of turbine to work for any major airline company.
As you can see there is a bumpy road in front all of you that consider careers in aviaton.
If you dream about becoming a pilot and money is a big issue for you, consider military flight training (Air Force, Navy, Army, and Coast Guard). After initial training of a couple of years, you can go back to civilian life and qualify to fly with an airline.
Sharing buttons
Player comments
More things for you to discover:
Popular Games From Other Sites