Top 10 Most Expensive Plane Tickets/ Journies
1. Emirates 30,000$– (Los Angeles to Dubai)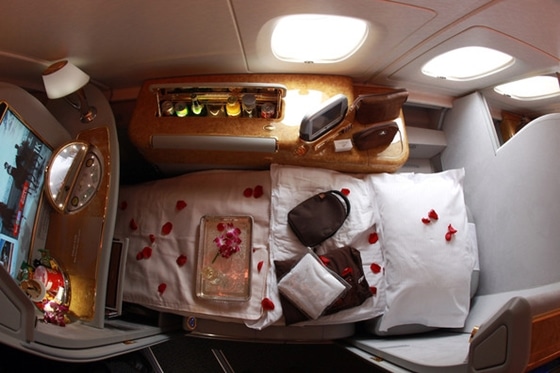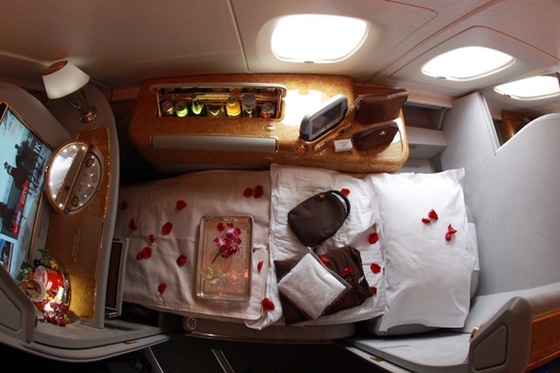 Experience a seamless journey from start to finish. This first class cabin flying lets you experience full luxury. Renew your senses in on-board shower or enjoy in-flight spa? The "Emirates" lets you pamper yourself while you are high in the air.
With a personal suite equipped with privacy, mini bars or different food options (from healthy to traditional Arabic cuisine) Emirates have it all.  This 16-hour direct connection seems short while you are lying in mattress beds and resting.
2. Etihad Airways 28,080$ – (San Francisco to Abu Dhabi)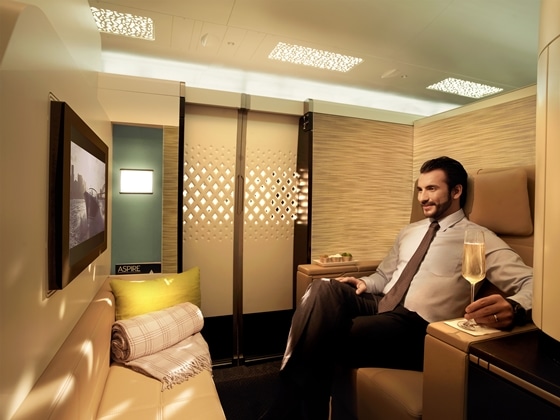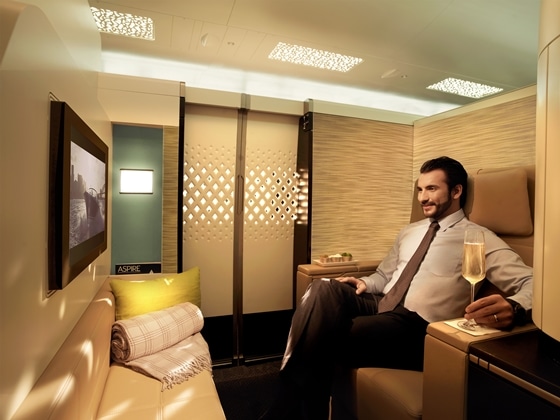 It's not hard to fly, when you are flying like a king. With private suites and 25-inch cinema screens enjoy the long journey to Abu Dhabi. This airline has the best of the best for its wealthy clients from leather furnishing to the first class cabin that comes with concierge service, five star dinner, spa, and 73-inch flat bed.
3. Korean Air 27,000$ – (New York to Beijing)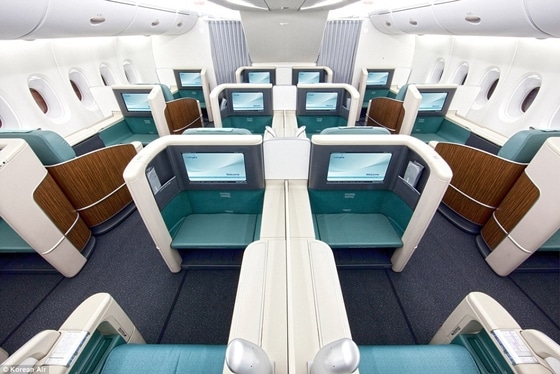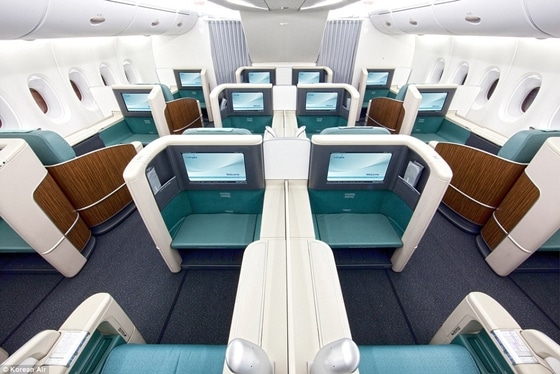 The Korean Air offers a high tech, fancy first class cabin with great food service, from oriental dishes to  wines. With its compact seats and built in touch buttons you can easily transform you sitting area in the working space.
4. Cathay Pacific 25,000$ (Hong Kong to New York)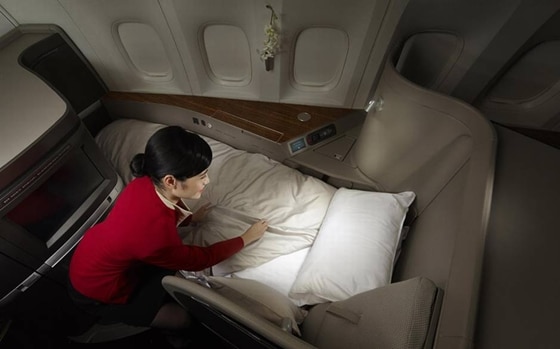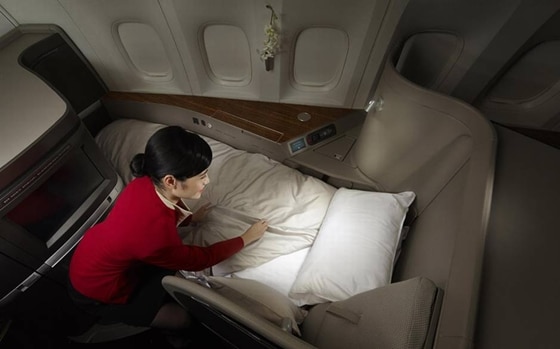 14- Hour connection with first class service, Cathay Pacific offers roomy cabin layout with wide beds and flats screen TVs. Also, all first class travelers can enjoy international wines, caviar breakfast and individual suites with LCD touch screen and noise canceling headphones.
5. Swiss Air 22,265$ – (New York-Singapore)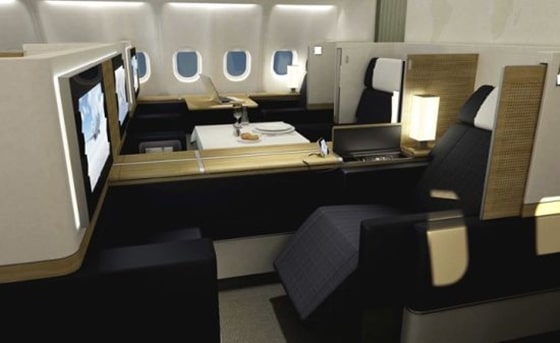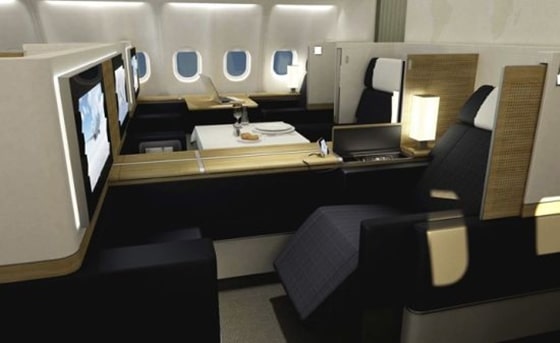 This first class cabin offers culinary selections by Michelin starred chef Dominique Gauthier and other first class benefits.
6. Virgin Atlantic 19,000$ – (New York to Hong Kong)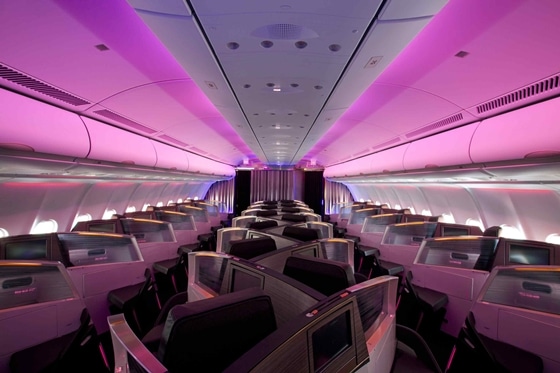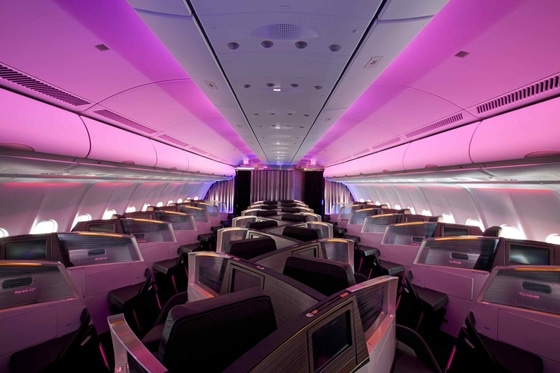 The Virgin Atlantic offers enjoyment in stylish matte block boots with private entertainment, fully reclining seat beds and facility of in-flight business.
7. Lufthansa 17,428$ – (New York to Hong Kong)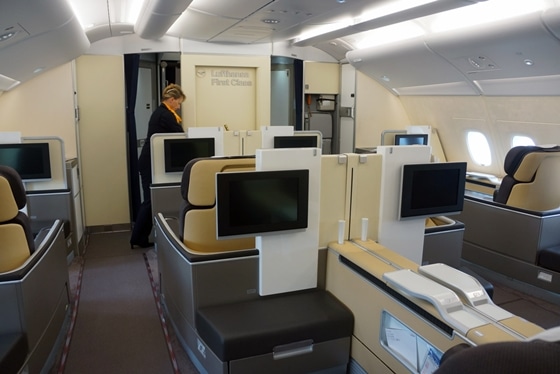 Lufthansa offers his travelers a stand-alone seat and bed setup with in-flight humidifiers, toiletries and Michelin starred culinary offering.
8. Japan Airlines 16,078$ – (Los Angeles to Tokyo)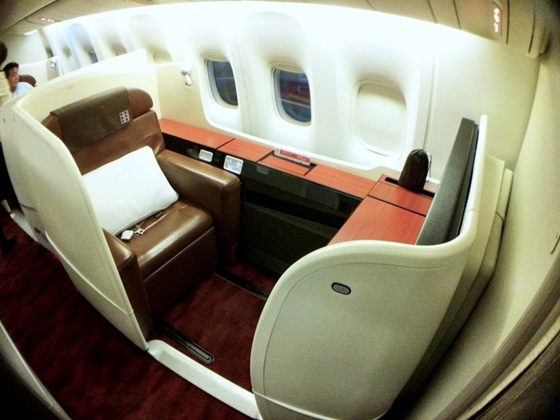 This first class cabin with classy wood interior and seat to bed lets you experience bamboo massage and traditional Japanese dishes as well as Western cuisine.
9. Qantas 14,974$ – (Los Angeles to Melbourne)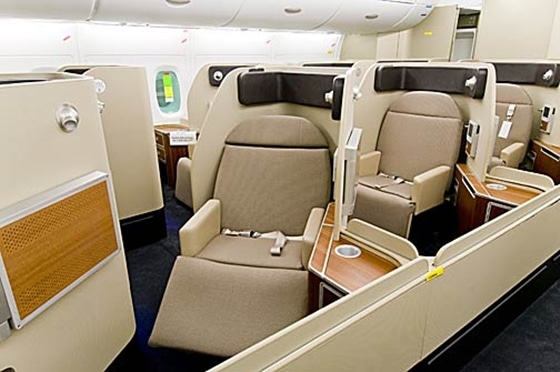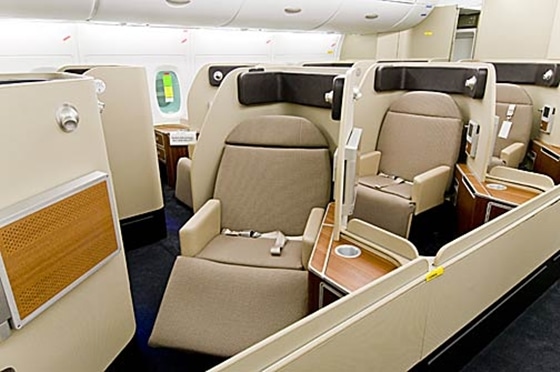 Qanats offers six foot bed with massive touch screen entertainment systems in their first class cabins with other luxury treats.
10. Singapore Airlines 14,000$ – (New York-Singapore)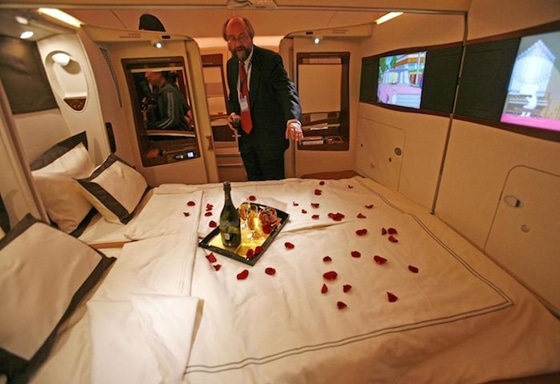 Singapore Airlines provides fancy first class cabin with various luxurious treats for its clients such as amenity kits, five course dinner and luxury double bed.
Are these first class cabins worth the splurge? Share in comments.
Sharing buttons
Player comments
More things for you to discover:
Popular Games From Other Sites